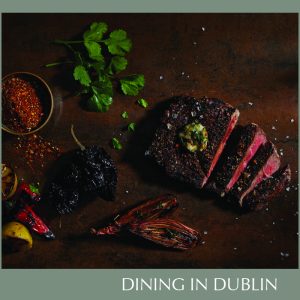 BBQ Week will be returning for its 24th consecutive year from Monday, 25th to Sunday, 31st May. To kickstart the week full of delicious grill perfection, Weber have curated some top tips to give your family a meal they'll remember. While the usual festivities for National BBQ Week may be a little different this year, there is no reason not to embrace the opportunity for an evening of relaxed summer fun with your closest family members and to celebrate the longer evenings.
Clean as a Whistle…
It's essential to start your barbecue experience with clean cooking grates. This is easy to do; simply light your barbecue and pre-heat for 10-15 minutes, this will carbonise any food residue and sterilise the cooking grate.  After brushing away debris with a grill brush, you're ready to cook.
The Weber Way; Cook with the Lid on
Whether you're cooking with a charcoal or gas barbecue, keeping the lid down is the key to success! It helps control the temperature inside the barbecue. As heat rises from the bottom to the top of the barbecue the lid reflects this heat back down; circulating it around the food which evenly cooks your food. Lid-on cooking helps food to retain its moisture for longer and locks in flavour, making for the perfectly tender bite.
Direct Heat vs. Indirect Heat
Using the right cooking method is essential and depending on what you're cooking you'll need to set up your barbecue for either direct heat or indirect heat. Cooking something such as roast beef on the barbecue needs indirect heat where the fuel is either side of the food as it cooks above. For something like burgers, it's best to grill using direct heat where the fuel is directly under your meat. Go by the rule that food which takes 15 minutes or less should be cooked over direct heat, while food which requires 30 minutes or more should be cooked over indirect heat.
For foods that require cooking for 15 to 30 minutes, set up your barbecue with the 50/50 method; where half of the fuel grate is set up for direct heat, and half for indirect heat.  Sear your meat over high heat to begin with, then move it over indirect heat to ensure its cooked thoroughly, without burning. Choosing the right heat method for the food will allow you to get the most out of your barbecue experience.
Be Precise
Whether you're a self-proclaimed barbecue master or just getting started, a meat thermometer is the only way to be sure your food is cooked properly and will ensure you avoid serving overcooked or undercooked food. Make any barbecue a smart barbecue; monitoring the temperature, readiness, and timing of your outdoor grill.
The new Weber Connect, €129.99 turns any barbecue into a smart barbecue as it provides flip-and-serve notifications, readiness alerts, readiness countdown, and step by step assistance for the perfect cut of meat, every single time. Alternatively, you can't go wrong with an instant read thermometer or Weber's iGrill range.
Take your steaks to the next level this National Barbecue Week with Simon Rimmer's Chili Rubbed Ribeye Steaks recipe.
'The beauty of barbecuing the Weber way is that there is no limit to what you can prepare on your barbecue, giving you the ability to create something special and a memorable experience – both on and around your barbecue.' Simon Rimmer, Weber Brand Ambassador.
Simon Rimmer x Weber Chili Rubbed Ribeye Steaks
Serves: 4 people

Preparation time: 15 minutes, plus 45 minutes for the compound butter to chill
Cooking time: 8 to 11 minutes
Grill temperature: 220°C
Core temperature: 54°C
Grill method: Direct
Ingredients:
4 quality Ribeye steaks
Compound butter:
5 tbsp. unsalted butter softened
 1 medium shallot finely chopped
2 tbsp. finely chopped fresh coriander
 1 tbsp. grated fresh lime zest
 ½ tsp. coarse salt
¼ tsp. ground chipotle pepper
Rub:
1 tbsp. light brown sugar
 2 tsp. ancho chile powder
 1½ tsp. granulated garlic
 1 tsp. cumin
 1 tsp. chilli powder
 1 tsp. onion powder
½ tsp. ground coriander
 1½ tsp. coarse salt
½ tsp. ground black pepper
In the kitchen:
Melt 1 tablespoon of the butter in a small skillet over medium heat. Add the shallot and cook until slightly softened, about 2 to 3 minutes, stirring occasionally.
Transfer to a small bowl and cool for 5 minutes. Add the remaining 4 tablespoons softened butter, coriander, lime zest, salt, and chipotle pepper to the bowl with the shallots.
Blend thoroughly with the back of a spoon, until uniform.
Transfer mixture to a sheet of plastic wrap, shaping the butter into a small cylinder in the centre. Twist the ends to make a more compact cylinder about 3½ inches long.
Transfer to the refrigerator until ready to use; 45 minutes or longer.
At the barbecue:
Prepare the grill for direct grilling over high heat (220°C), with the lid closed for 15 minutes.
For the rub, combine the sugar, ancho chile, chilli powder, onion powder, coriander, salt, and pepper in a bowl.
Pat the steaks dry. Lightly coat both sides of each steak with oil and evenly season the spice mixture.
Allow the steaks stand at room temperature for 15 to 30 minutes.
Place steaks on the grill over direct medium-high heat, with the lid closed, 6 to 8 minutes, turning once.
Slide the steaks to the surrounding cooking grate over indirect heat and grill 2 to 3 minutes longer for medium-rare or until desired doneness. Remove steaks from the grill and let rest 2 to 3 minutes before serving.
Remove the butter from the refrigerator. Cut into slices. Top each steak with 1 to 2 slices of the butter, reserving any extra butter for another use.
Tip:
Compound butters, the happy result of mixing some of your favourite ingredients into softened butter, are a great way to add a note of bright flavour to grilled meats, especially steaks. You can make compound butters, wrap them in plastic wrap, and keep them in the freezer for up to 6 months.
For a full list of Weber Barbecues, specifications and pricing, visit www.weber.com/IE