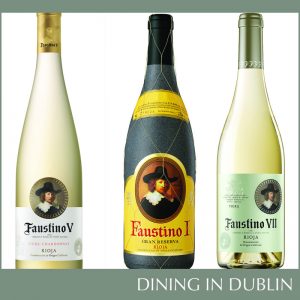 With over 150 years of history, the Faustino brand is a timeless classic in the wine world.
Famed the world over for their quality wine produced in the Rioja region of Spain, Faustino is the leading name when it comes to Spanish wine.
Established in 1861 and steeped in the history of the area, the Faustino family are still at the helm of the business to this day.
Set on 650 hectares, the Bodegas Faustino vineyards offer the exceptional qualities of chalky-clay soil and an ideal microclimate to produce the outstanding grape varieties that are used for the full Faustino range.
Stockists: Faustino is available in retail outlets nationwide
Faustino Gran Reserva RRP €25.85
Faustino V Red and White RRP € 18.99
Faustino VII Red and White RRP €12.49