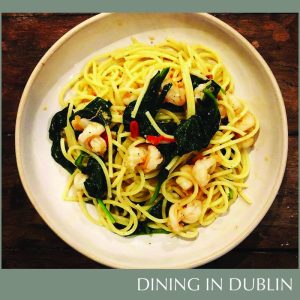 Oliveto To Go is open from 5:30pm to 9:00pm Wed, Thurs, Fri and 4:00pm to 9:00pm on Sat & Sun.
We want to keep a connection going with the neighbourhood, keep the hotel lights on, keep staff engaged and help where we can with hospital food drops and helping staff on the front line with parking etc.
We'll continue as long as it is safe to do so, the service is needed and people are happy to avail of.
Nightly from 5:30pm to 9:00pm – call 01-2800011 to order and collect.
PIZZA
Margherita mozzarella, pomodoro, basil (1a, 7) 10
Diavola mozzarella, pomodoro, salami (schiacciata picante) (1a, 7) 10
Prosciutto e Funghi mozzarella, baked ham, mixed mushrooms (1a, 7) 10
Chorizo goats cheese, chorizo, caramelised onion, pine nuts, rocket (1a, 7, 8g) 10
Trentino Italian salami, jalapeños, caramelised onion (1a, 7, 12) 10
Salsiccia Italian sausage, fresh mozzarella, n'duja, sun-dried tomatoes, marjoram (1a, 7) 10
Gamberi marinated tiger prawns, dried chili, spinach, garlic (1a, 2, 7) 11
Oliveto buffalo mozzarella, cherry tomatoes, olives*, parma ham, rocket, parmesan (1a, 7) 11
Vegetariana garlic tomato sauce, broccoli, roasted peppers, sun-dried tomatoes, artichoke, provolone (1a, 7) 11
Gluten-free pizza bases available for all pizzas, on request.
PASTA
Penne all'Arrabiata garlic, olive oil, shallot, chili, tomato sauce, aged parmesan (1a, 7, 12) 10
Casarecce short fresh pasta w/ spiced Italian mantovana sausage ragu (1a, 3, 7, 10, 12) 10
Prawn Spaghetti sauté prawns, red chili, white wine, garlic, baby spinach (1a, 2, 7, 12) 12.5
9-12 Haddington Terrace, Dún Laoghaire, Co. Dublin