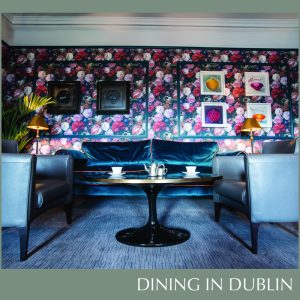 The treatment rooms in Monart Destination Spa have undergone a complete renovation. In addition, Monart have added two extra treatment rooms to the multi award-winning spa. Monart are excited to announce the arrival of Image Skincare in 2019.
Guests will have the opportunity to enjoy a complete range of new treatments from the expert therapists at Monart using the Image Skincare line. Image Skincare is an evidence-based clinical skincare range and one of the most innovative brands in the industry who are consistently producing the latest anti-aging, balancing, hydrating, and illuminating technologies to further its mission of helping the world to age later.
Monart is located in over 100 acres of woodland and regular visitors to the Spa will know that a connection with nature is evident and celebrated throughout the five-star property. All the Treatment Rooms at Monart are named after native Irish trees found in the surrounding woodland.
In keeping with this idea, interior designer Patricia Carr selected a tree bark like wall covering for the walls within the new treatment rooms. The result is a celebration of the natural elements and a seamless fit with the signature style of tranquility at Monart Destination Spa.
Every detail has been considered at the ultimate escape. The treatment room corridor is adorned with a rich silk wallpaper offering an elegant and luxurious air as guests make their way to treatments.
In the original 18th-century Monart house, the lounge has also undergone a complete renovation. The backdrop to the completely new look in the lounge is an intricate Dutch wall covering, filled with lush vibrant flowers with a deep background, abundant with intriguing and exquisite details. Rich jewel coloured velvets were used to reupholster the vintage sofas with deep greens and burnt orange that compliment the vivid wall offering a vintage look with modern elegance.
Intimate lighting offers a soft and cosy feel to the lounge and four new stunning paintings from Mary Wallace, a talented local artist, brings it all together and adds to the overall contemporary and botanical approach.
The Griffin Group is delighted to have chosen local trade professionals including Interior Designer Patricia Carr in association with Stephen Carr Architects to help create the wonderful environment.
The multi award-winning Monart is an adult only Destination Spa and has been recognised by the top Travel Guides as one of the leading destination spas in the world. For further details on Monart Destination Spa, County Wexford see, www.monart.ie