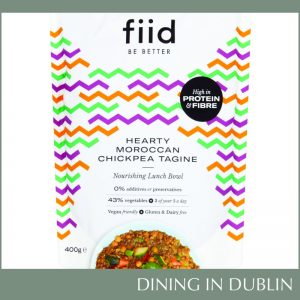 Lidl Ireland is set to showcase the Best of Ireland with a selection of products from their Kickstart supplier development programme. The programme, run by Lidl Ireland and supported by Bord Bia, is designed to help small and medium Irish food and drink businesses to grow their brand and build their supply network. Since 2017, Lidl Ireland has invested over €650,000 in the programme and has seen 116 additional Irish products on sale over the last three years.
From Thursday 27th February, there will be a selection of the most loved products from the Kickstart programme since 2017 available in all 201 Lidl stores in Ireland and Northern Ireland, while stocks last. From Barry John's creative sausage flavours to Harvest Moon's delicious hummus and mouth-watering Tipperary Ice-Cream, there's something for everyone in Lidl's latest Kickstart offering.
Barry John Gourmet Sausages from Co. Cavan must be tasted to be believed! Choose from four different options –  Chip Shop Curry, Spice Bag, Bacon & Cabbage and Chocolate & Honeycomb (€2.99 each). The sausages are made using a traditional family recipe and all flavours used are natural and locally produced where possible. Crowe's Farm Outdoor Reared Pork Jumbo Sausages (€3.49) are also available as well as their Dry Cure Pepper Roasting Joint (€7.99).
If you're looking for a quick, nutritious vegetarian meal option, Lidl is stocking Kennedy's Vegetarian Lasagne for €3.99. Why not add Kennedy's Potato Wedges and their Mediterranean Roasted Vegetables Tray (€2.99 each) to your meal for a tasty twist on the traditional potato and veg. Or for an equally delicious vegan option, try Pieman's Vegan Cottage Pie (€3.49).
 Harvest Moon became involved with the Lidl Kickstart programme when it started in 2017. Last year, they had an opportunity to provide Lidl with an increased product supply when Lidl's permanent supplier experienced issues. The result of Lidl's larger orders with Harvest Moon was an investment by the supplier in new machinery, which has increased their capacity for larger orders and hence grown their potential significantly. Now they're back in Lidl stores by popular demand for Lidl's Best of Ireland offering with their selection of hummus and dips: Natural Hummus; Sweet Potato & Coriander Hummus; Roasted Red Pepper Hummus; and Basil Hummus (€3.95 each); while their Vegan Pesto, Vegan Pate and Vegan Tapenade are €4.99 each.
With summer looming, Kickstart favourite, Tipperary Ice Cream is back with a choice of three delicious ice cream flavours. Lidl customers can choose from Irish Whiskey, Salted Caramel and Raspberry Sorbet (€3.99 each). The ice cream is made by hand without using any chemical additives, colourings or artificial preservatives.
Lidl will also have some exciting Irish alcohol suppliers in stores nationwide from 27th February. Gin lovers can pick up Feckin Irish Gin for €24.99 while those who prefer beer will be spoiled for choice with Four Provinces Beer (€2.49 each or 2 for €4);  Reel Deel Brewry's Jack the Lad Pale Ale and Irish Blond Amber Ale (€2.99 or 4 for €10); and 12 Acres Brewing's Make Hay and Pallet Jack (€2.79 each or 4 for €10). All 4 for €10 deals are mix and match.
Lidl's Kickstart Best of Ireland promotion launches in all 201 stores across Ireland and Northern Ireland from 27th February and will be available while stocks last.