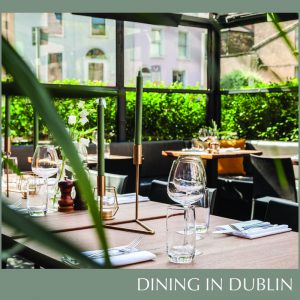 We'd like to thank all the customers that have come into try our tasting menu on the terrace over the last few weeks.
It has become so popular we are now opening from Wednesday to Saturday for lunch and dinner.
Please call 01 254 5353 to book your table.
ASADOR At Home – prepared with passion in our kitchen, to be cooked with passion in yours!
In addition to our Asador favourites we are also delighted to launch our new At Home Roasts.
Choose from beef or lamb plus all our amazing sides and sauces.
We deliver on Fridays. Order before 2pm for delivery the following day & our delivery partners will have your pack to you before 7pm.
If you have any questions feel free to contact us on 01 – 254 5353
Collection

Available from Asador: Thursday to Saturday – 12 to 4pm
1 Victoria House,
Haddington Road,
Dublin 4
TERRACE TASTING MENU
SEARED VENISON CARPACCIO PICKLED BEETROOT, SHAVED MANCHEGO
FIRE ROASTED SCALLOPS, CRISPY CHORIZO CEPS MUSHROOM, CRAB BISQUE, TRUFFLE
CHARRED HALIBUT LEMON RISOTTO, GLAZED ROSCOFF ONION, FISH VELOUTÉ
CHARGRILLED FILLET OF BEEF POTATO GRATIN, CREAMED SPINACH, RED WINE JUS
CHOCOLATE FONDANT & VANILLA ICE CREAM OR SELECTION OF CHEESE
TEA & COFFEE
€75 PER PERSON
LUNCH MENU
SEARED VENISON CARPACCIO PICKLED BEETROOT, SHAVED MANCHEGO
OR
FIRE ROASTED SCALLOPS, CRISPY CHORIZO CEPS MUSHROOM, CRAB BISQUE, TRUFFLE
CHARRED HALIBUT LEMON RISOTTO, GLAZED ROSCOFF ONION, FISH VELOUTÉ
OR
CHARGRILLED FILLET OF BEEF POTATO GRATIN, CREAMED SPINACH, RED WINE JUS
CHOCOLATE FONDANT & VANILLA ICE CREAM
OR
SELECTION OF CHEESE
TEA & COFFEE
€35 PER PERSON